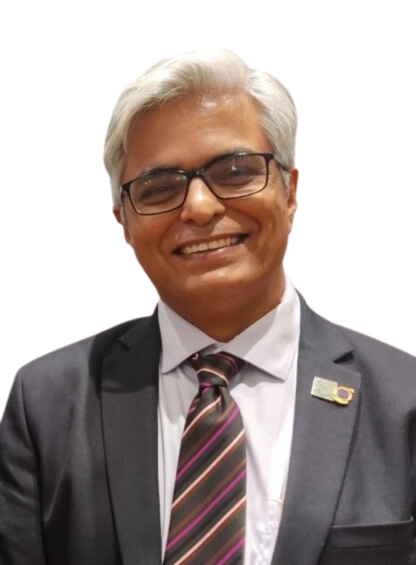 Anshuman Tiwari
Anshuman is a quality and process transformation professional with experience across multiple industries including banking, professional services, information technology, manufacturing, and consulting. He specializes in setting up and scaling world-class operations excellence programs. Anshuman is driven by impact and loves to lead people to deliver amazing results, usually 10x or more. In the last few years, he has also managed large RPA and Digital initiatives. He was elected a fellow of the American Society for Quality, ASQ, in 2013.
Find me on every major platform!
Book Anshuman's time for keynote speaker, corporate events, and guest lectures on Quality, Transformation, Career Shift and Growth, and How to use LinkedIn better.
A Lean Six Sigma and project professional Anshuman was a passionate a diligent project head for ANZ operations. He ensured his team delivered and also transformed the way that his team members interacted with key stakeholders to ensure buy in and engagement. A strong advocate for Lean theory Anshuman is strongly principled and willing to stand up strongly for the right path. Really enjoys the quality aspects of his role with a myriad of ideas and methods to improve business performance and customer delivery.
Anshuman managed Infosys's Malcolm Baldrige program from 2006 to 2010. Together we setup mechanisms for performance excellence based on the Baldrige Criteria. Anshuman was able to create excitement and energy around the program and my team participated in all assessments and improvement projects with passion. I highly recommend Anshuman for Change Management programs across large organisations. He brings knowledge, passion, perseverance, and excellent stakeholder skills - all very useful for large change programs.
Resilient, Result Oriented, Focussed and Committed – that's how I would describe Anshuman. We've worked together extensively on continuous improvement projects and organizational initiatives aimed at large scale transformation. Anshuman constantly challenged status quo and provided deep industry expertise as well as insights at each stage of the project. He's highly skilled in team leadership, is an EY accredited coach and a leader with a great sense of humour.
Book my time on Topmate for Mid Career Coaching, Improving your LinkedIn game, and Transformation/Innovation/Quality Consulting.